Discover the Benefits of Giving Wisely
For information about any aspect of giving, please contact: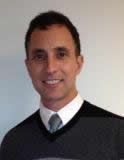 Ron Fleury
Director of Development
Phone: (860) 570-5270
rfleury@foundation.uconn.edu
By visiting this website and making a contribution, you can help support so many of our essential and important educational missions. With a single donation you can assist the poor or under-served through our clinics, bring world-class speakers to our campus, enhance the use of technology in and out of the classroom, and will certainly help us offer a higher-quality educational experience to our students.
Through planned giving a graduate or friend can leave a legacy that will have a lasting impact on the School. There are a number of different opportunities for making a gift to the Law School, including cash gifts, pledges, charitable gift annuities, and other options. Please contact us for any additional information.